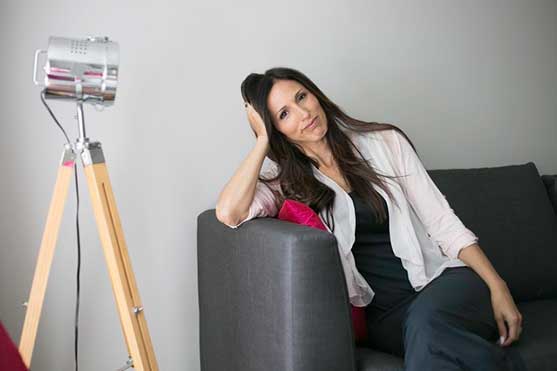 Hi, how are you really feeling?
Welcome, I am passionate about understanding you at a deeper level.
And this is how I can create a personalized healing program for your wellness journey.
I practice Ayurveda and specialize in psycho-emotional wellbeing. Ayurveda is the only form of written medicine that assesses all our 3 bodies: the physical, emotional and energetic body. This eastern method has been practiced and recognized for over 5000 years in India and practiced internationally.
RECLAIM YOUR POWER. FREE YOURSELF.
Her passion is reflected in her teachings
I received Vanesa's training for the Shirodhara treatment and loved her method! She explains clearly and is highly qualified in this field. Her passion is reflected in her teachings. Thank you Vanesa for your professionalism and your kindness.
Manifesting Health & Success Workshop
I attended Vanesa's Manifesting Health & Success Workshop. Her Ayurvedic plan was a great way to start the Summer on a healthier and more self-caring note. Thought-provoking questions got us out of our limiting beliefs… great recipes, food and self-care suggestions… a highly recommended way of nourishing your body and soul!
I felt completely transformed
Vanesa and I have had several sessions. Her sensitivity, intuition and knowledge are key elements that contribute to her success. I felt completely transformed, as though a weight was literally lifted off me as she guided me through steps that released a lifetime worth of not seeing my value.
DISCOVER YOUR DOSHA, DISCOVER YOURSELF
Your unique Dosha makeup is based on the principles of the five elements:
Water, Air, Fire, Ether and Earth.   
Each person has their unique combination.
There are three Doshas:  Vata, Pitta and Kapha
According to the Ayurvedic principles you might predominantly be one dosha,
and a combination of all in different ratios.
We all have a unique makeup, no two individuals are alike. By learning how the Doshas manifest in the body, our emotions and tendencies, we learn how to make daily lifestyle choices to keep them balanced.  There is no perfect combination; all doshas have their strengths and weaknesses. The goal is to find balance.
Click Here: To Discover your Dosha and start living a more balanced life!