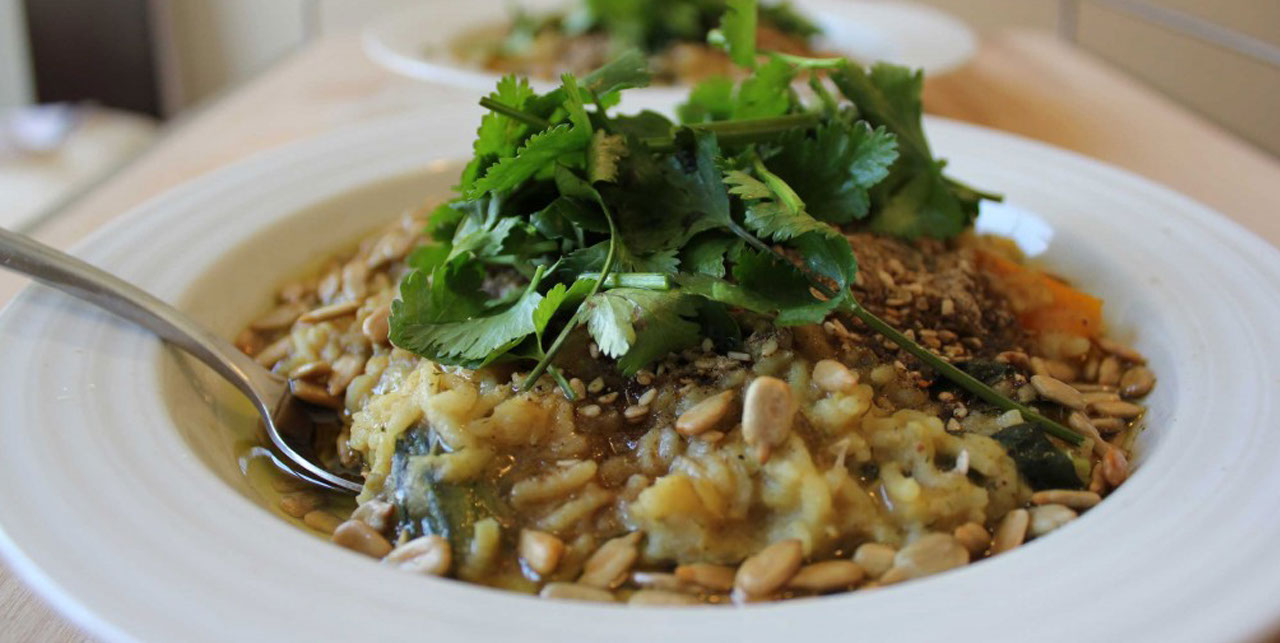 Ayurvedic Detox
Ayurvedic Detox
Melt the ghee in a saucepan and add the muster seeds,as they pop and the coriander, cumin, turmeric.and Sauté them on low heat. Add the basmati rice and split mung dhal and ginger, stir to assure that all of the rice is coated with the spices. Cook for two minutes. Add the four cups of water. Bring the water to a boil and cook uncovered on medium heat until the water has evaporated and the rice and mung dhal are soft, about 30 to 40 minutes. Add the seasonal vegetables 15 minutes before the end.
Add sunflower sprouts and coriander to your liking. Enjoy!
Kitcheree is a Vegan, gluten free and low in fat meal that is good for everyone. It's a great detox food.
Kitcheree Recipe
½ cup of basmati rice
¼ cup of split mung dhal
1 tsp. of oil or ghee
½ tsp. finely grated ginger
½ tsp. coriander seed
½ tsp. turmeric powder
½ tsp. cumin seed
¼ tsp. black mustard seed
4 cups of water
2 cups of seasonal vegetables